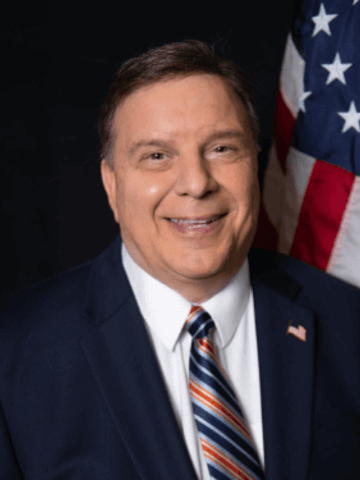 Bill Ribble
Bill and his wife, Joanne have been residents of Estero since April 2007. He was elected to the Estero Village Council in 2015 serving until his term ended in 2021. Bill was appointed by Council to be the Mayor in March of 2019. In addition to being Estero's Mayor, Bill served as the President of the Southwest Chapter of the Florida League of Cities (FLC) and Chairperson to the Metropolitan Planning Organization (MPO) of Lee County. He presently serves as the Chairman of the Greater Estero Chamber of Commerce.
Professionally, he worked in an executive capacity with UPS as VP of Corporate Operational Development. During his 35 years of service, he represented UPS in inter-governmental assignments including local, state, and federal governments, working with mayors, governors and federal congressmen and senators. Bill has been recognized for his strong business acumen and leadership skills. He has a reputation for promoting diversity, equality, and inclusion in the workplace. His philanthropic experience includes Chairman of the Philadelphia Urban League, Secretary Treasurer of the United Way of Philadelphia, VP of the Kutztown University Foundation, and co-chair of the Golisano Children's Hospital Golf Outing at The Colony in Pelican Landing.
Bill received a BS in Education from Kutztown University and his MBA from Regis University.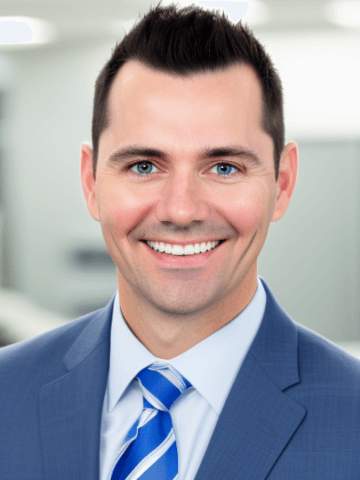 Joe Ryan
Joe Ryan is a dynamic, results-oriented healthcare operations leader with extensive experience in operational excellence, project management, new program development, and strategic volume growth. He has a history of building and directing top-performing teams with collaborative work cultures and a proven ability to form successful community, physician, and team member relationships as a foundation to success.
Currently, Joe serves as the System Director for Lee Health Coconut Point (LHCP) in Estero and has responsibility for the facility's operations, patient outcomes, and financial performance. Lee Health Coconut Point is a 160,000 sq ft ambulatory healthcare facility that houses a myriad of medical services including an emergency room, surgery center, multispecialty physician clinic, rehabilitation services, full service lab, radiology and cardiovascular imaging, breast health center, and pharmacy. Under Joe's leadership, LHCP has grown to revenues in excess of $429mm/year and employs more than 400 staff. Prior to his current role as campus administrator, Joe previously held the position of Director of Ancillary Services. Joe has a background in physical therapy, and has been with Lee Health since 2010 having held multiple leadership positions throughout his tenure.
Joe is a graduate of Florida State University, and completed a Doctorate Degree in Physical Therapy from the University of Florida. In addition, Joe completed a Master's Degree in Business Administration through the University of West Florida. Married with 2 kids, the Ryan family likes to spend their weekends playing sports, traveling, and rooting for their favorite Florida State Seminoles.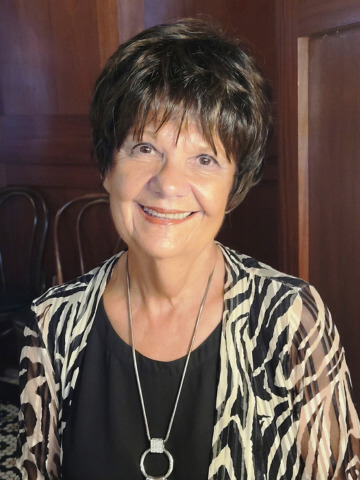 Sharon Van Rite
Sharon Van Rite founded Platinum Media Services, a Southwest Florida custom publishing company, in 1992.
During that time, she has served as Board Chair for both the Greater Estero Chamber of Commerce and the Bonita Area Chamber of Commerce.
She has also served as a  Board Director for the Greater Fort Myers Chamber of Commerce, the Advertising Federation of Southwest Florida, the Economic Development Council of Collier County, the Bonita Springs Area Chamber's Foundation Board, the Immokalee Friendship House, as well as the Advisory Boards of the Junior Achievement Business Leadership Hall of Fame and the Resort & Hospitality Management at Florida Gulf Coast University.
She served on the Leadership Collier Steering Committee (Graduate, 1992) and co-founded and chaired the Leadership Bonita Steering Committee (Graduate, Charter Class 2000).
Most recently, she co-founded and currently  co-chairs the Leadership Estero Steering Committee (Graduate, Charter Class 2023).
She and her husband, Bill moved to Naples, Florida from Chicago in 1985 and when they are not hard at work running their companies or serving the Southwest Florida communities, they enjoy time with their daughter, son-in-law, grandson and their German Shepherd, Neo.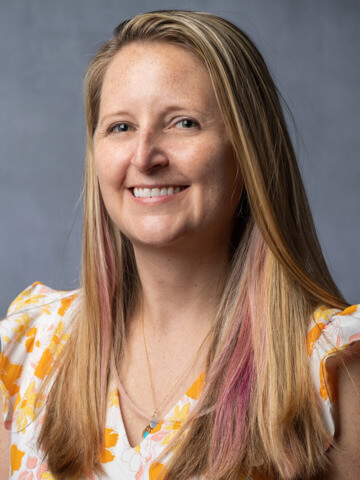 Pamela McCabe
Pamela McCabe serves as the coordinator of university communications and media relations at Florida Gulf Coast University, where she acts as a liaison between the Office of the President and internal stakeholders, the media, public agencies and the Southwest Florida community. Prior to joining FGCU, Pamela was a multimedia journalist and editor, with much of her career focused on early childhood, K-12 and higher education trends and issues. She joined the Greater Estero Chamber of Commerce's Board of Directors in 2021, and has served on the steering committee to launch and operate Leadership Estero. She is currently serving as the board's secretary. Pamela is a Florida native, graduate of the University of Florida and a fourth-generation journalist. She embraces an active lifestyle with her husband, daughter and two Rhodesian ridgebacks.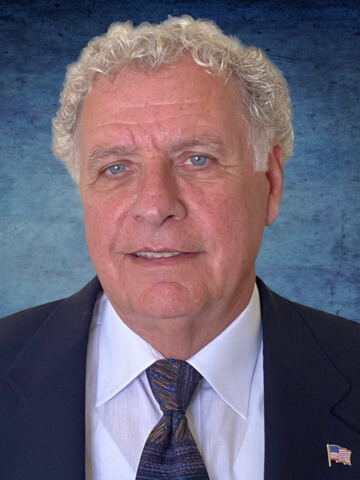 Jim Mendolera
After serving in the U.S. Army 1971-1973 as an armor crewman in a M60-A1 Patton Tank, in July 1973 Jim started a 35-1/2 year career as a firefighter serving the eastside of Cleveland, Ohio.  Jim held State of Ohio Certifications as a Paramedic, Fire Safety Inspector, Fire Instructor, and received an AAS Degree in Fire Science from Lakeland College.  Jim also taught Fire Science at Lakeland College 1982-84.  Jim was promoted to Lieutenant in 1987 and Captain in 1995.  Jim received two letters of commendation for fire rescues, was the 1999 Lion's Club International Firefighter of the Year, and was the 2008 recipient of the Cleveland Clinic EMS Council for Award of Excellence and Distinguished Service Medal for helping in the saving the life of a police officer.  Jim also received Special Recognition from the U. S. House of Representatives and the Ohio House of Representatives.
After retiring from the fire department and moving to Florida, Jim was appointed Fire Commissioner Estero Fire Rescue in 2012 to present.  Since 2019, Jim has been a Board Member of the Greater Estero Chamber of Commerce and received the Volunteer of the Year Award in 2022.  He held the position of Treasurer 2021-2022.
Jim's interests include traveling, golf, reading, and is active in his church, Our Lady of Light Catholic Community.  Jim is a member of the Knights of Columbus Council 10498 and currently holds the position of Deputy Grand Knight, a 4th Degree member of the Knights of Columbus Assembly 2542 as Faithful Navigator and Color Corps.
Jim believes in "giving back" to the community where he works, resides, and worships.  Jim and Laurie first came to Estero in 2003 and became full time residents in 2009.  They reside in Bella Terra.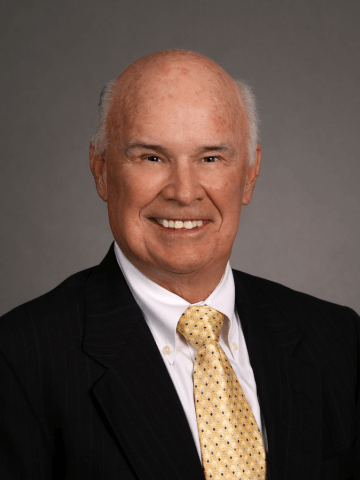 James Ward
Jim and Carol have been residents of Estero since 2003 and were previously residents of the greater New York area. They have three children and five grandchildren.
Jim has been involved in local area governance since 2005 having served on the Board of Directors of Spring Run as Treasurer and President, and on the Board of Directors of The Commons Club at the Brooks as Treasurer and President. Jim also served as a board member of the Brooks Community Development District (CDD), and the Brooks Council of Presidents.
Jim currently serves as a Councilman on the Estero Village Council, and on the Board of Directors of the Greater Estero Chamber of Commerce, and the Estero Historical Society.
Previously he worked in the NYC area as senior financial executive for a Fortune 500 Consumer Products company, and later as a VP of Finance in the healthcare industry. Responsibilities included international and domestic strategic planning / budgets, acquisitions and divestments, financial and operations analysis and international business development.
Jim has a BBA in Accounting and an MBA in Financial Management.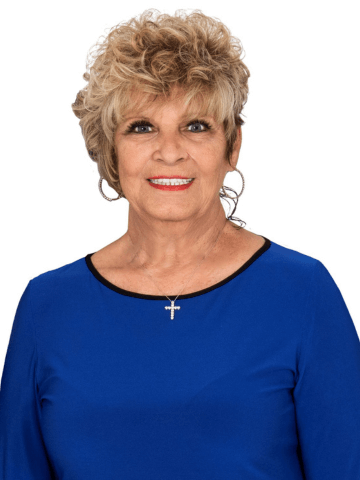 Joni Pavich
Joni Pavich is a remarkable individual with a rich history and an impressive career. She has been married for 50 years to her childhood sweetheart, Joe Pavich and they are the proud parents of "2" sons, Joe Jr and Jason. And, "2" daughters-in-love, Jennifer and Jami. Joni's role as "Nana Joni" to her "7" grandchildren brings unmeasurable joy to her life. Her family is her "Greatest Gifts" of All!!!
Early in her career, Joni was a Teachers Aide in Special Ed in the Suburbs of Chicago. In 1989, She and her young family made a life-changing move to Estero, Florida. The population at that time was 750 people total!!! She continued her love for children and teaching at Spring Creek Elementary and Colonial Elementary.
She embarked on a journey of professional success at Enterprise Rent-A-Car, where she excelled in customer service and was recruited by John Scanlon.
Her career path led her to the John Scanlon Auto Group where she held the pivotal position of Customer Relations Manager. Joni spearheaded numerous innovative programs not only with their customers but the employees as well, including monthly new owner clinics. Her leadership helped the dealership achieve the Prestigious Chairman's Award year after year, a testament to her dedication and expertise.
In 2001, Joni made a transition into the world of Real Estate, joining her family in the business. Since then, she has consistently been a Top Producer in the field, earning recognition and accolades, including the Sales Excellence Award with the Bonita Springs Estero Realtors and the Women's Council of Realtors. The Realtors who are working in their brokerage are an extension of their family.
Joni's commitment to her community is unwavering, as she currently serves on the Board of the Greater Estero Chamber of Commerce and the Estero Forever Foundation. Her dedication to her family, her community, and her career is a testament to her exemplary character and her steadfast commitment to strive for excellence.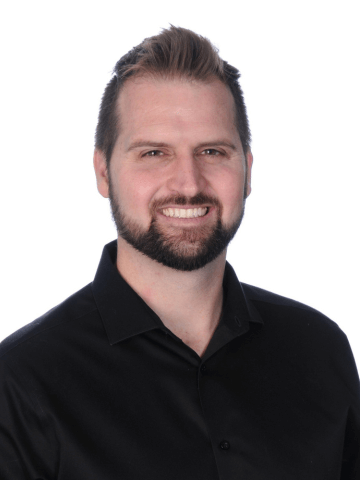 Blake Champman
Chapman was born and raised in Southwest Florida and is a graduate of Florida Gulf Coast University. He is a second generation insurance agent and was raised admiring the way his father worked for his customers. In addition to having a Property and Casualty Insurance License, Chapman is also a State of Florida Certified Building Contractor, Roofing Contractor, Home Inspector, and a Marshall Swift Residential Trained Appraiser. He and his wife Lisa have five beautiful children and make their home in the Gateway area of Lee County. He loves spending time with family and friends, and being involved in church. His daily commitment is to live to love, serve, give, and forgive.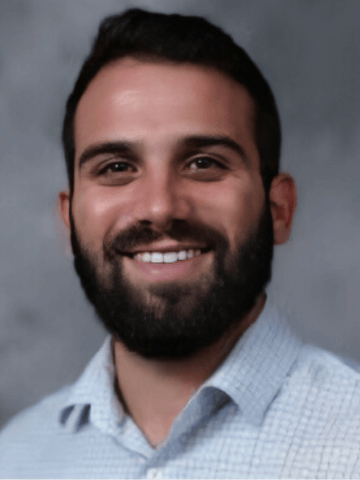 Jordan Azis
Jordan is a dynamic sales engineer and marketing expert who specializes in leveraging technology and innovation at the highest level. With over 10 years experience in B2B sales, digital marketing, and technology solutions.
As an expert in enterprise sales, small business consulting, and technology strategy, Jordan builds genuine relationships and consults with business leaders to help them leverage emerging technologies and make their businesses thrives.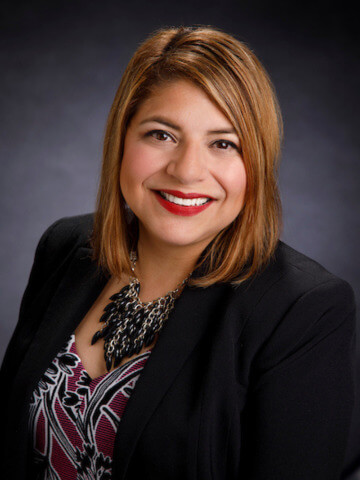 Cindy Cedeno
Cindy Cedeno is a Vice President and Banking Manager at FineMark National Bank & Trust. She has more than two decades of diverse banking experience and oversees the day-to-day operations of FineMark's Coconut Point Office in Estero. Cindy works closely with FineMark's lending, trust, and investment professionals, to ensure clients have access to all services the bank offers.
Cindy holds a Bachelor of Science in Business Administration from the University of North Carolina at Chapel Hill. She has worked in the South Lee County Market since 2012. Prior to joining FineMark Bank, she served as a Financial Sales Manager for First Citizens Bank & Trust Company.
Cindy takes an active role in her community. She is a graduate of Leadership Bonita and served on the Board of Directors for SWFL, Inc. She currently serves on the Board of Directors for the Bonita Springs Assistance Office and recently became a member of the Board of Directors for the Greater Estero Chamber of Commerce. Cindy also has been a Rotarian since 2010. She was a member of the Rotary Club of Cape Coral before joining the Rotary Club of Bonita Naples in January 2014. Cindy served as President of her club in 2017-2018 and she is a graduate of the Inaugural Class of District 6960 Emerging Leaders Program. She currently serves on Rotary's District 6960 Foundation Committee as the District Grants Chair.
She has also participated in The Foundation for Lee County Public Schools Lead like a Girl program, and the Dress for Success SW Florida Women Empowered Through Employment Series (WETES) in Fort Myers as one their panelist.
Cindy moved to Southwest Florida from North Carolina in 2002 and currently resides in Cape Coral with her husband, Raul, and their daughter, Isabella. Outside of work, Cindy enjoys spending time with her family and volunteering at her church.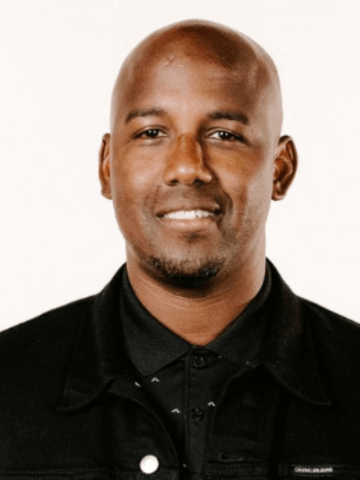 Phil McMillan
Phil McMillan is an experienced executive pastor and financial professional with 15 years of ministry and marketplace service. With a global perspective, his objective in life is to exploit the diversity and beauty of God's Kingdom. He believes each person has something valuable to enlist and activate to make the lives of the people they know and serve better.
He enjoys the challenge of helping leaders equip people to use their God-given abilities to add value to their communities. Additionally, Phil loves the challenge of financial stewardship and equipping organizations and everyday people with tools and plans to manage their resources better.
Phil is a disarming and transparent communicator and possess the ability to plant seeds of even challenging truth in both the skeptical and faithful.
He and his wife, April, have been married for 14 years and have two daughters, Alivia and Abigail that enjoy family time outdoors, movie nights, road trips, and including our girls in ministry to the community.