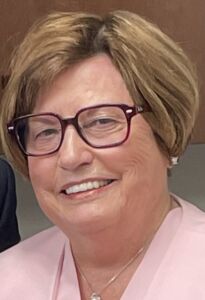 Dear members of the Greater Estero Chamber of Commerce,
We are delighted to announce the launch of our newly refreshed Chamber website and our enhanced presence on social media platforms. As your trusted Chamber, we strive to continuously improve and adapt to meet the needs of our valued members.
Our vision for the Chamber is to become your personal concierge, assisting you every step of the way in achieving your business goals. We understand that in today's fast-paced world, timely and efficient support is crucial for success. Hence, we have revamped our online platforms to ensure that we are readily available to provide you with the resources, guidance, and connections you need.
The new Chamber website has been designed with user experience in mind. It is more intuitive, visually appealing, and user-friendly, making it easier for you to navigate and find the information you need. Whether you are looking for upcoming events, business resources, or networking opportunities, our website is your one-stop destination.
Moreover, we have strengthened our presence on various social media platforms to engage with you on a more personal level. By following us on Facebook, Constant Contact, NextDoor, Instagram, and LinkedIn, you will stay up-to-date with the latest Chamber news, industry trends, and valuable insights. We encourage you to interact with us, share your business achievements, and connect with fellow members in our thriving community.
In our quest to serve you better, we have been inspired by the wise words of Citylead of SWFL regarding the paradox of leadership. It is vital for us to remain timeless, ensuring that our moral compass and values remain central. As we progress and adapt to the ever-changing business landscape, we must also stay timely, maintaining our future focus and making continuous improvements.
To emphasize the importance of staying proactive, let us share some eye-opening statistics received from the Florida Chamber of Commerce. Currently, there are more people in Florida dying than people being born. However, by the year 2036, Florida is projected to experience significant growth with 2.8 million more residents, 1.29 million new jobs, 40 million more annual visitors, and 2.5 million more drivers. This remarkable influx of individuals presents both opportunities and challenges for our local businesses, and we are here to support you through it all.
As members of the Greater Estero Chamber of Commerce, you have made a commitment to the growth and prosperity of our community. We, in turn, are committed to being your trusted partner, providing you with the necessary tools, resources, and guidance to thrive in this dynamic environment.
We invite you to explore our new website and connect with us on social media. Let us embark on this exciting journey together, as we navigate the future of business in the Village of Estero.
Warm regards,
Katy
Katy Errington
President/CEO